Hey little one, I've been neglecting this space because I've been so wrapped up in YOU. You are beautiful, a light in my life, you and your brother keep me afloat in the worst of times.
You're two months old already, I cannot believe it, where did the time go? It's such a long 9 month wait to meet you, then before I know it you're not a newborn anymore, you're a full blown wiggly baby with smiles, coos, and strength. You're absolutely perfect.
Your daddy likes to make jokes about you being a pain in the butt because you're so much more demanding than your brother was, but don't believe him, he is absolutely smitten with you. You are his baby girl and I hope you don't expect to date. Ever.
Even your brother loves you, in fact he is constantly in your face. You aren't really a fan of it when he's slobbering on you, but you love to look at him. He's probably very interesting to you, noisy, active, constantly on the move, it's no wonder you love to watch him.
We all love you so much.
Love your bumbo:
My beautiful babes:
Mama 'n me: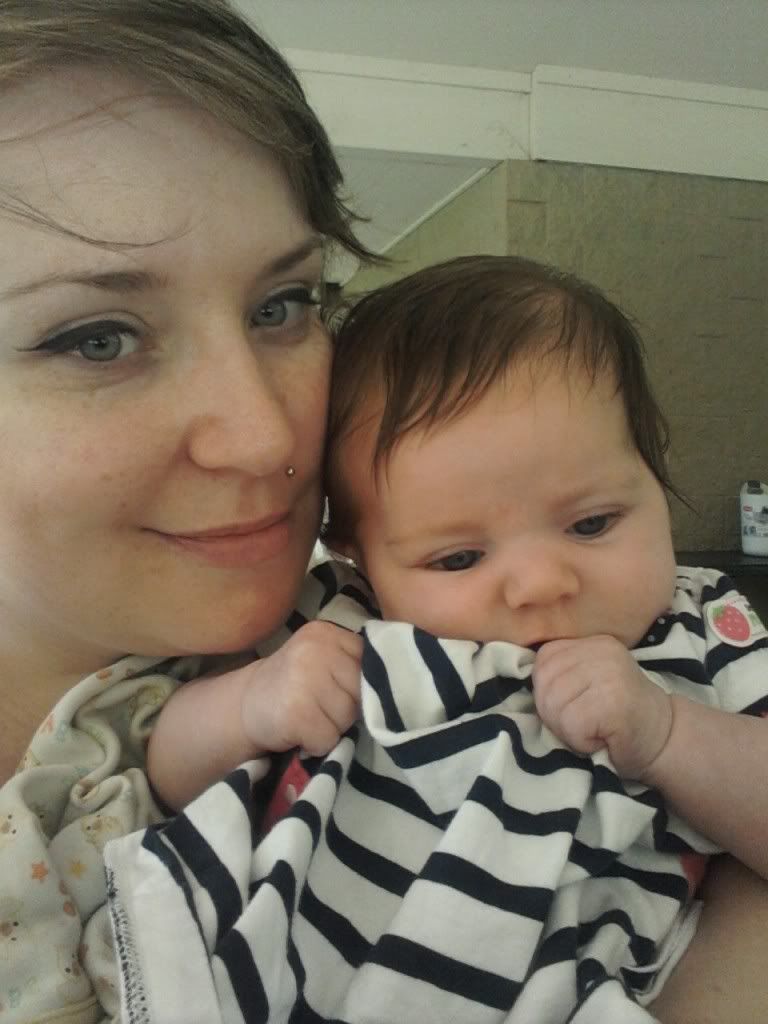 They don't come more beautiful than this: